10th China (guangrao) international rubber tire & auto parts exhibition
The conference activities at the same time were full of highlights. Held the exhibition activities are rich and colorful, 5, 15 (GuangRao) international tyre Chinese BBS (dongying), China - asean tire auto parts industry investment summit and the "hometown of sun wu, investment GuangRao" double for two led seminar, 2019 China (GuangRao) international rubber tire show technology development and the first industrial science and technology BBS, the fourth, dongying rubber tires and auto parts industry, high-end talent fair, ITC enterprise international operation ability promotion - rubber tire subject senior workshop 15 games such as high-level meeting activity during this period, The activities covered talent negotiation, industry standards, international trade, BBS industry, investment promotion and other fields, and achieved remarkable results. Among them, 5, 15 (GuangRao) China international tire day BBS site published "China tire brand overseas competitiveness blue book", the Chinese and foreign guest witness May 15 - the Chinese (GuangRao) the birth of the international day of tire, industry authority made a keynote speech and conduct high-level talks, to create the world tire conference.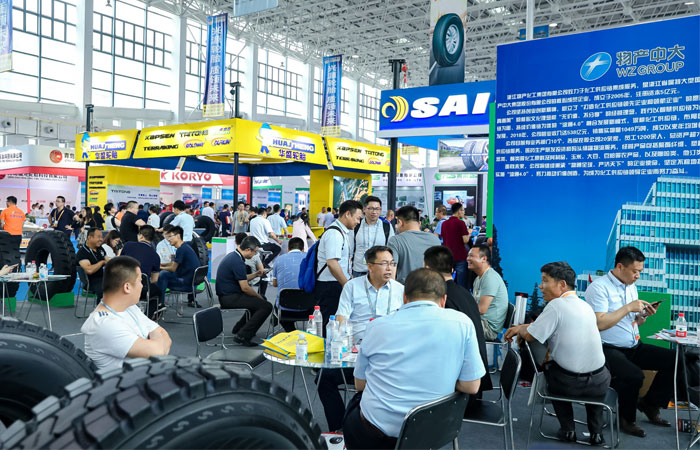 international rubber tire show
Discussions and cooperation have yielded fruitful results. During the auto parts exhibition, negotiations and transactions were active and fruitful. According to preliminary statistics, the amount of trade intention, agreement and contract reached exceeded 20 billion yuan on 15th and 16th.
This Auto wheel exhibition is about to complete the closing, the next step, we will uphold the exhibition theme of "innovation drive, win-win cooperation", deepened the old and new kinetic energy conversion major projects, investment promotion and capital introduction, ZhaoCaiYinZhi actively, guiding tire industry innovation and development, improve quality, create brand, to set up safety, high quality and good image of the brand tires made in China, further develop and expand the trade platform, the exhibition GuangRao efforts turned into the world's largest production base of radial tire, exhibition center of the world rubber tire, rubber tire procurement and trading center, the international famous of "wheel".
Finally, sincere thanks and invite friends from all walks of life as always to pay attention to, support, participate in the guangrao tire auto parts exhibition. See you next may!