Review of the 9th China (guangrao) international rubber tire exhibition
International level to a new level. Since its creation in 2010, the auto accessories Trade Show always adhere to the direction of specialization, internationalization, branding and information technology, after 9 years to develop, leading domestic counterparts, grow up to be the world's second largest tire professional exhibitions, for six consecutive years by the Chinese exhibition economy research institute and other authority awarded the "China top ten brand exhibition project", to become the first domestic by the international association of exhibition industry (UFI) certification of rubber tires professional exhibitions. In December 2017, it was rated as the first brand exhibition in shandong province by the provincial department of commerce and ranked first. In May 2018, it was successfully selected to the "one province, one exhibition" project of ccpit. This exhibition at home and abroad well-known enterprises participation enthusiasm than last year. Domestic Taiwan taifeng, guizhou tire and other well-known enterprises brand application booth; There are 128 foreign enterprises from more than 40 countries and regions such as Germany, Britain, the United States, Thailand and Thailand participating in the auto accessories fair, which is 10% more than last year. To professional audiences of more than 80000 people, including from the United States, Russia, dubai, Canada and so on more than 100 countries and regions more than 1500 professional buyers, in 2018 China · GuangRao tire industry and multinational procurement fair, more than 40 overseas buyers communicate with more than 100 suppliers, a number of purchasers and huasheng rubber, jump a dragon, flew its tires, rubber HaoHua tire companies such as cooperation intention. The international level of the auto accessories exhibition continues to improve.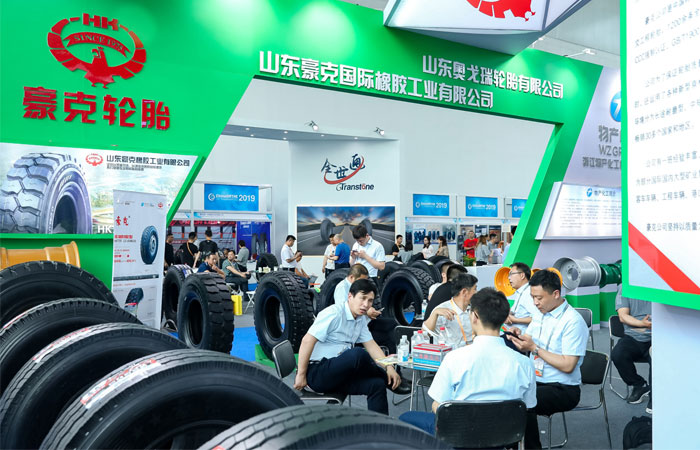 Auto accessories Trade Show
New achievements were made in the exhibition. At the opening ceremony, the second batch of "three tong" certification enterprises were released, and the "overseas promotion of Chinese tire brands" was launched. Hosted the 2018 China (GuangRao) international exhibition on wheels, 2018 China (GuangRao) international automobile maintenance equipment exhibition, the 2018 China (GuangRao) international conference on rubber tire technology development, the third in dongying, rubber tires and auto parts industry high-end talent fair, China (shandong) - panama national investment and trade fields, "the hometown of sun wu, investment GuangRao" chinese-foreign cooperative promotion (dongying) and China - asean trade and investment fields, such as 18 high-level meeting activity during this period, the content covers the talent, industry standards, international trade, investment, ZhaoCaiYinZhi BBS, industry and other fields, Remarkable results have been achieved.